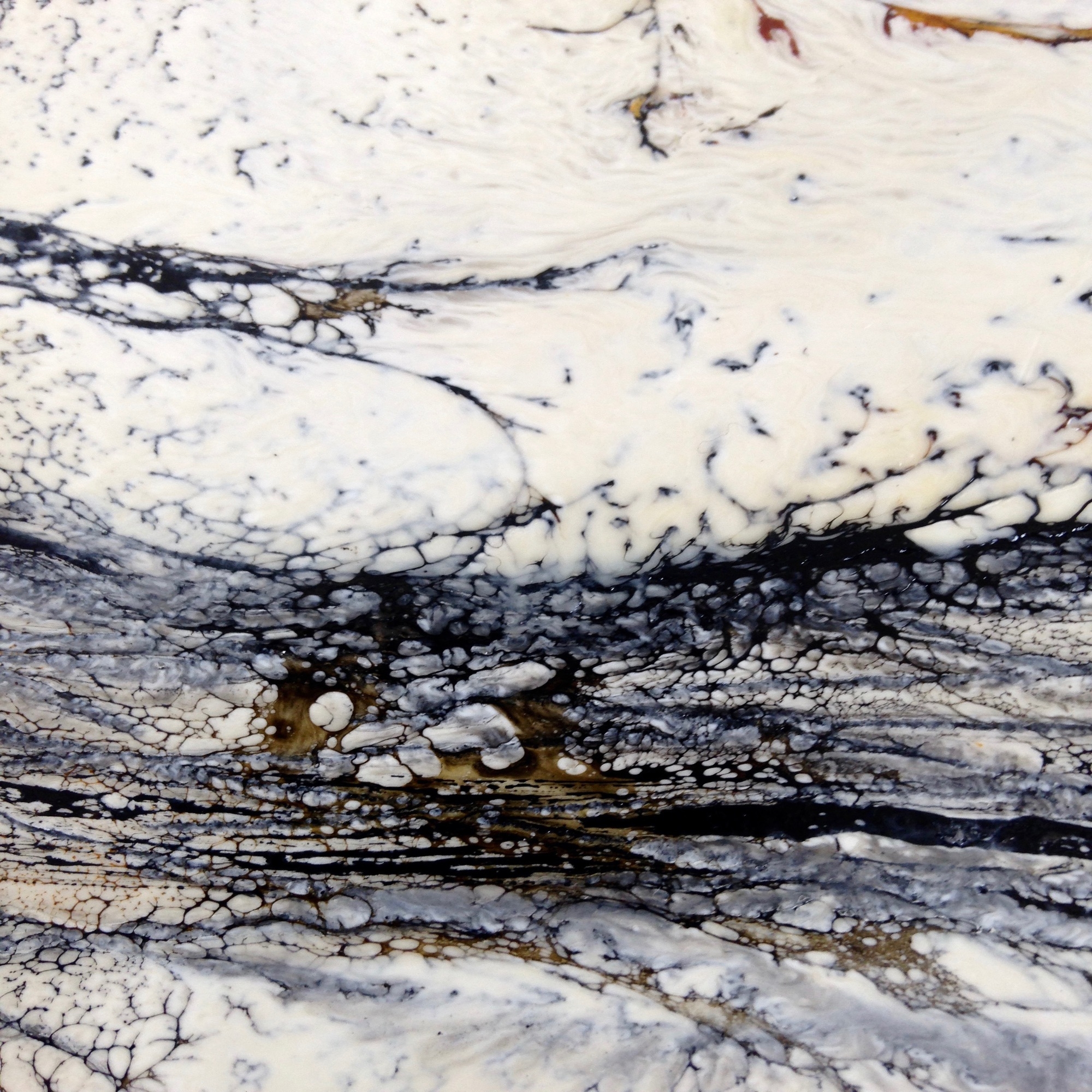 The Jurassic Coast, Lyme Regis, Dorset, UK Contemporary Encaustic Wax & Mixed Media Artist
Dawn is renowned for her encaustic wax painting and has worked with bees wax for over twelve years, after exploring new formulas Dawn is now working with a substitute wax using her own formula and continues to work with mixed media & ceramics.
Dawn has taught many UK artists as well as artists and photographers from Australia, South Africa, Norway & Switzerland.
Dawns work can be found in galleries across the UK and some of her work is held in private collections both here and abroad.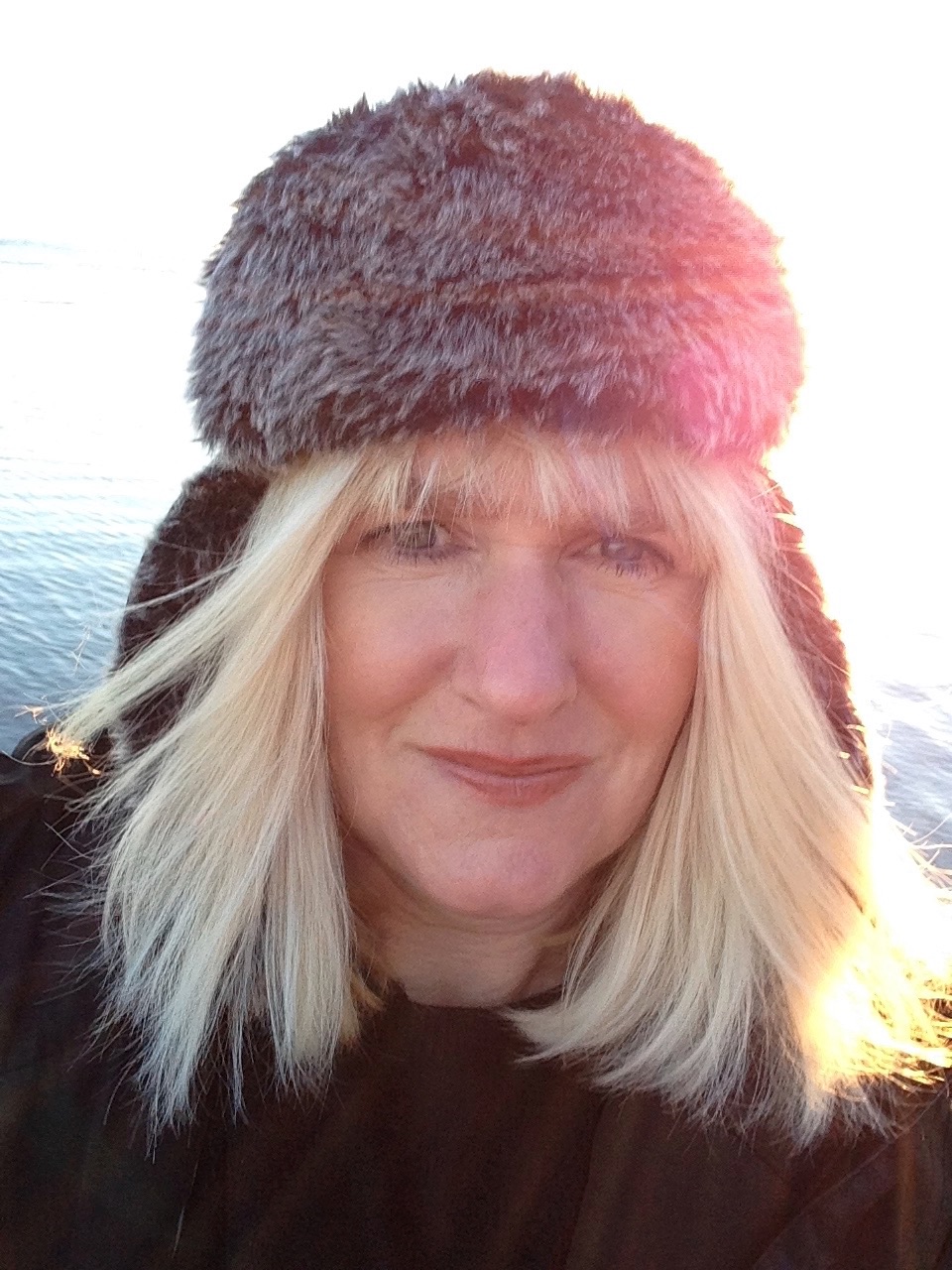 Lyme Regis is famous for its Jurassic heritage coastline, workshops are held throughout the year, Dawn holds private one on one workshops from her studio offering beginners and advance courses.
Here are just a few of the artist/photographers & teachers who have attended Contemporary Intensive Encaustic Wax course & Mixed Media - Julie Edwards, Lyn Kirkland, Sam Banister, Jennine Parker, Jan Shand, Marina Gibbons, Susan Line, Lin Hensman, Gilly Sakakini, Susie Liddle, Zoe Pollock, Stuart Burch, Lena Jones, Alvaro Petritoli, Julie Rymer, Steve Nayer, Lyndal Kelly, Dolly Kary, Emily Syme, Elizabeth Orchard, Ros Castling, Ursi Lysser, Susan Brazendale, thank you for all your kind testimonials and reviews.
Dawn is a very generous, competent and communicative artist. Thanks to her input and her teaching, I have gained in just one day the confidence and the knowledge to set up a studio. I wholeheartedly commend this one day full immersion course to any artist curious or interested in working in the alchemical wax medium. I greatly enjoyed this workshop and continue to explore the infinite possibilities encaustic offers to capture different atmospheres.
Alvaro Petritoli - Artist
I have just returned from a great day with Dawn on an Intensive Encaustic Workshop. I am truly exhausted but keen to get started on my own. It was very hands on and practical, it really exceeded my expectations. The best bit was spending the day with such a good teacher. Dawn is a lovely person, and is truly inspirational. Dawn is very willing with her knowledge and expertise.
L.Jones - Northamptonshire
' I had the best two days with Dawn in her well equipped studio in the heart of picturesque Dorset. Dawn is full of enthusiasm for this most versatile of mediums. I had great fun. Dawn doesn't stint on her resources, patience and energy. I just wish I didn't live at the other end of the country so I could come back and explore and play more. I had such a brilliant and fulfilling time'
Sam Banister - Scottish Highlands
Dawn is so passionate about encaustic, I feel so fortunate to have a 2 day Intensive workshop with Dawn whilst on holiday from Australia. I have been working with encaustic for about 18 months and Dawn was able to help me advance my knowledge and skills. She is truly an inspirational artist and such a great tutor.
Lyndal Kelly - Australia
I had a fabulous 2 day intensive workshop with Dawn in May. This was my first experience with the technique and Dawn's enthusiasm for her craft was catching. Dawn was very attentive and informative it is clear how much passion and knowledge she has for her art. She adapted kindly to my inexperience allowing me to experiment and move at my own pace. She has also been wonderful at keeping in touch. I highly recommend this workshop.
Franine - Sydney, Australia
I have spent two exciting days at Dawn's studio where she showed me firstly the basics of working with encaustic and then on the second day I was able to try it out by myself. Her knowledge of the medium is unbelievable and she never held back with suggestions and ideas. We also had delicious lunches in her lovely back garden. I can't wait to go back and learn some more. But for now I'm happy to explore and learn. So get your travel tickets and join this amazing and lovely lady for an creative experience. Thank you Dawn, it's sad we are not closer.
Ursi Lysser from Switzerland
I had little concept of encaustic work and how it was done when I joined Dawn Brimicombe for a one to one, two day workshop. All I knew was that a favourite artist of mine was using it and I love his work and the effects he was achieving ( he lives in the US) so I began to investigate workshops in UK. I was pleased to have found Dawn, who seems to be working in a very professional way with the wax and not just with an iron, that a lot of people in the UK seem to use.
Dawn was very welcoming and explained in simple terms how the process worked and how important it was to get the base right. Following lots of practice, I was then given the opportunity to try different techniques and produced sample board. The next day was more practice, getting used to the heat and how to us it to your advantage. I produced a couple of boards that developed further the techniques I had learnt the previous day, plus photo transfer techniques which was great. I can honestly say,I have come home with so much information, it will take a while to put it all into practice, however it has saved me years figuring out how to use this wonderful medium.
Dawn was an absolute delight, so forthcoming and full of expert information, I can highly recommend her workshops. I am positive I will be down to see her very soon.
Susan - UK